Since 2017, Action Behavior Centers has provided high quality autism therapy services to families across the nation. Beginning with one center in Austin, one BCBA, and big aspirations, Action Behavior Centers has expanded across Texas, Colorado, Illinois, and Arizona. Due to our remarkable growth over the last few years, we are expanding even further! We are excited to announce that we will be bringing the gold standard in behavioral therapy to the Raleigh, North Carolina area at our newest Apex center.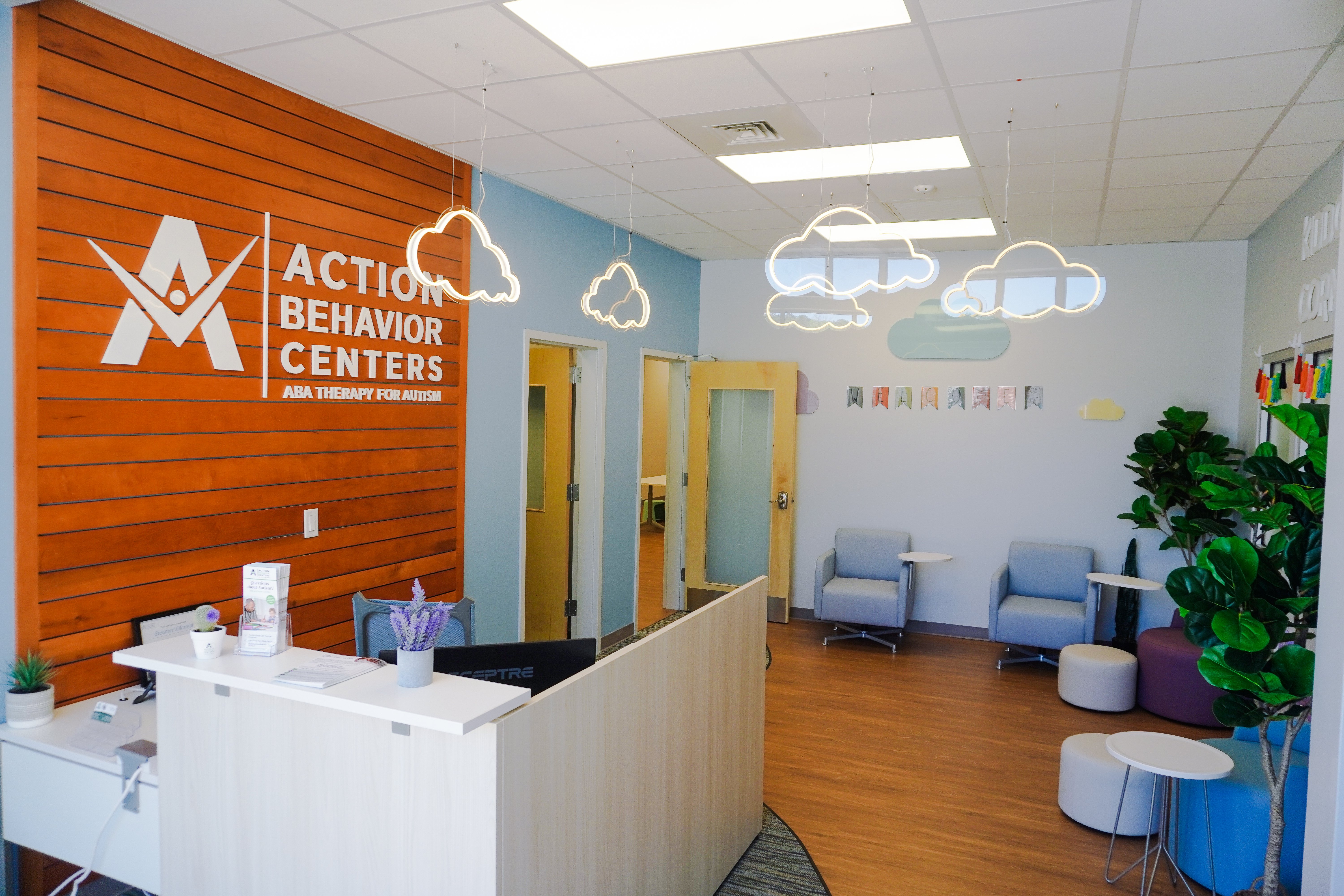 As we pave our way into the North Carolina community, our goal is to alleviate stress for families by increasing access to care. Our state of the art center in Apex will have the capability of providing autism therapy services to early learners and school-age children on the autism spectrum. With the help of our licensed psychologists, Board Certified Behavior Analysts (BCBAs) and Registered Behavior Technicians (RBT), this center will be able to foster learning for more than 40 kids on the spectrum.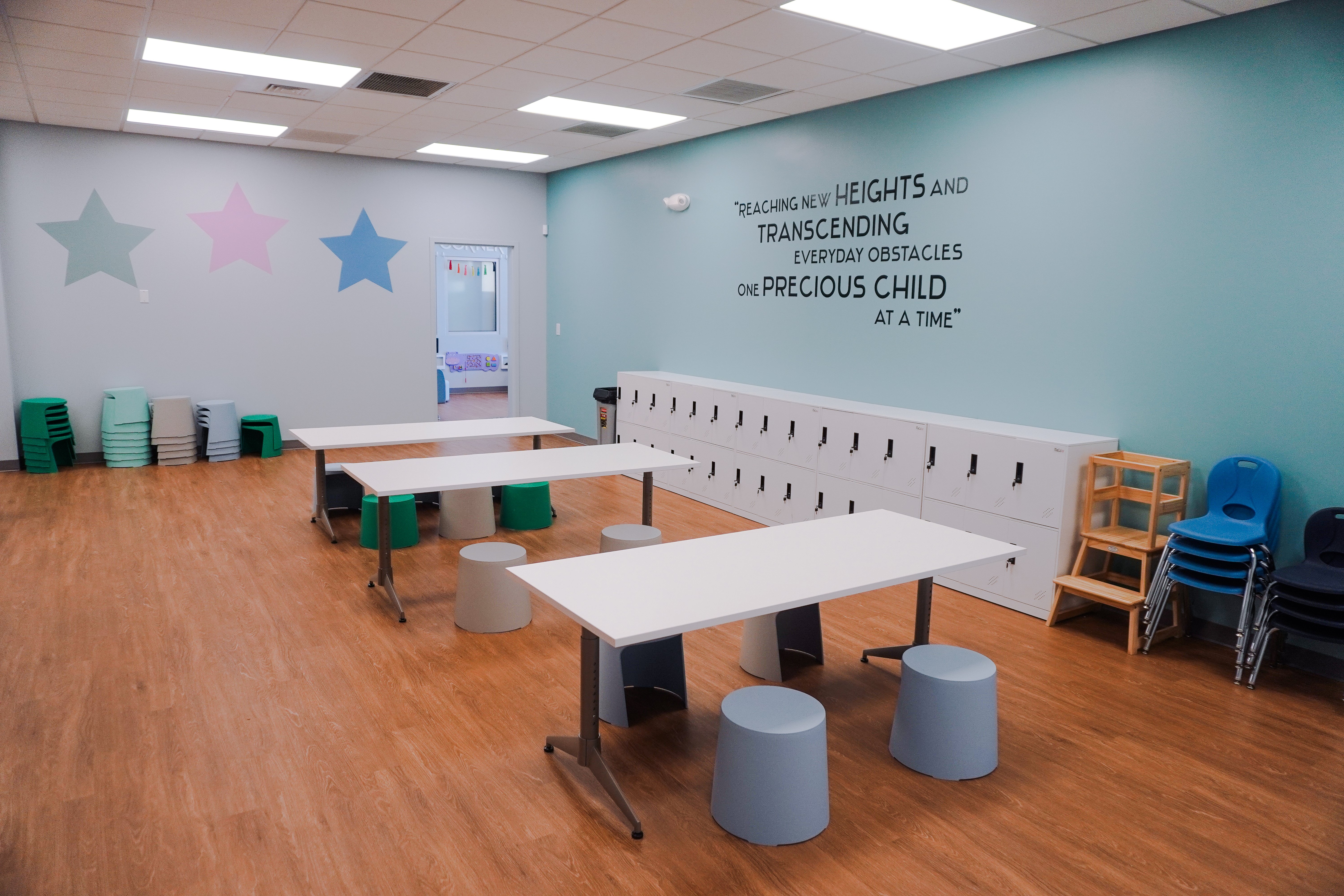 At ABC, We truly see each child as an individual and we dedicate our time to helping children develop skills to flourish both inside and outside of our centers. We believe that the voice of a child with autism is valuable, important, and necessary. We have created a space for autistic children to come to have fun, be guided in the right direction, and most importantly, feel safe enough to be their authentic self. We've intentionally developed centers that allow your child to feel comfortable, relaxed, and engaged. Just as we support your child with open arms, we also want our parents to feel at home and supported.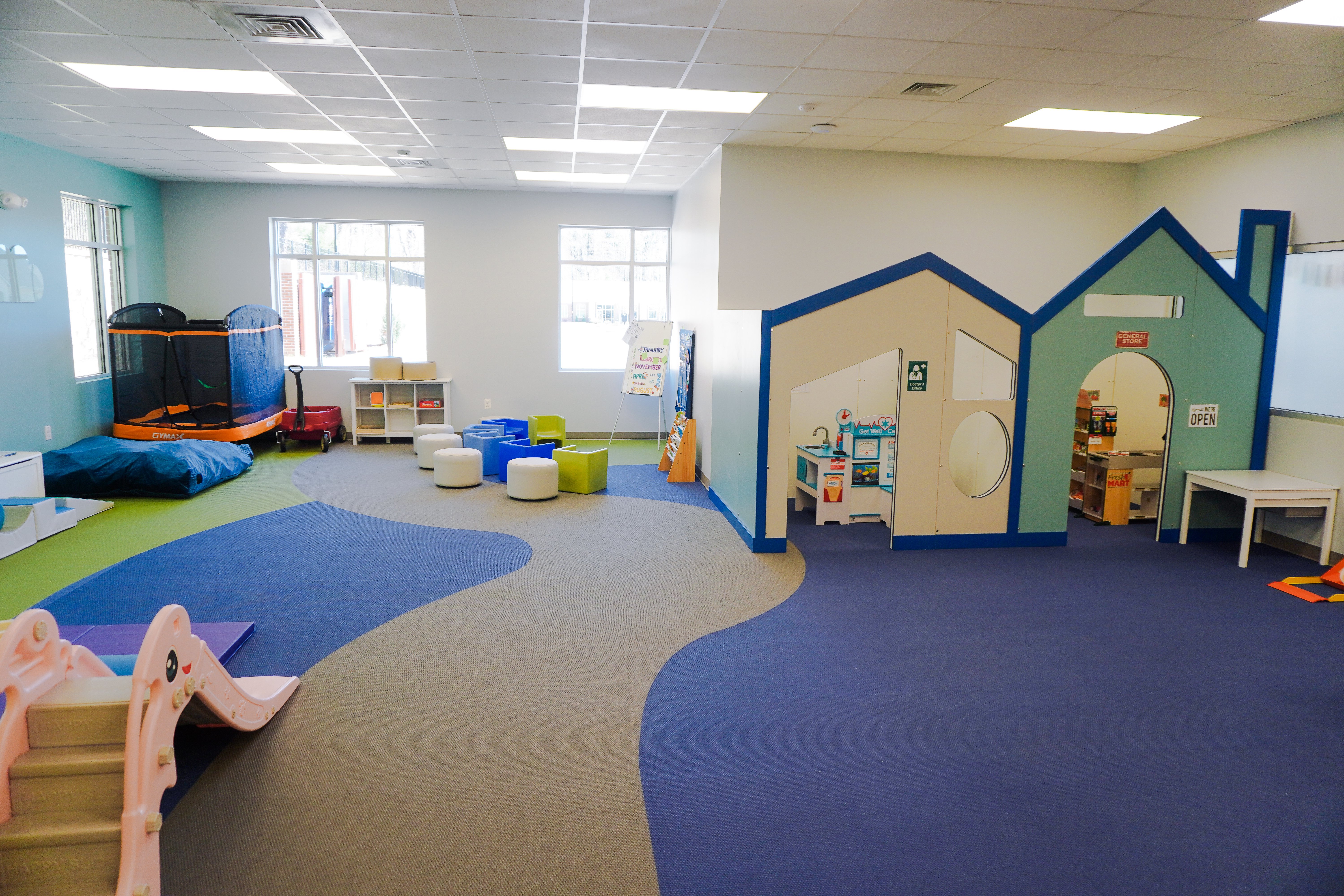 We believe in early intervention after an autism diagnosis and are committed to providing compassionate care to each child and their family every step of the way. For some further insight on our practices, our center-based ABA therapists will be applying the principles of one-on-one ABA therapy for autism to help children with autism reach their full potential. Our ABA therapists will be collecting data based on your child's behaviors. With this data, they will implement individualized treatment plans for each child to help your child achieve success on the spectrum. We have curated an amazing group of teammates that will be playing vital roles in your child achieving success on the spectrum.
Jaqueline Baker, Vice President
Action Behavior Centers is thrilled to introduce our new Vice President, Jacqueline Baker as Market Leader of our North Carolina region. Jacqueline brings over 14 years of experience in the field of Applied Behavior Analysis - consistently advocating for children on the autism spectrum, while ensuring each child meets their individual goals. "Words can't describe how enthusiastic I am about Action Behavior Centers entering the state of North Carolina. Creating meaningful, child-centered treatment plans and watching children grow into stronger, more autonomous individuals truly fills my cup. What we've created at Action is different, and I'm confident that if you ask any family member or teammate, they'll agree. The proof is in the results, and I'm excited to bring the magic ABC offers to yet another region."
With an undergraduate degree in Psychology and Child Development from Whittier College, Jacqueline Baker received a Masters of Science in Behavior Analysis from the University of North Texas in 2014. She has been a Board Certified Behavior Analyst since 2014.
Jacqueline has served in various capacities in the ABA field for over 14 years, working in the school setting, as well as for national providers in at home and in center settings, advancing into more challenging positions. She joined Action Behavior Centers in 2018 as a BCBA, and was subsequently promoted to a Clinical Director position in 2019, serving our Round Rock location.
Since that time, she has held various positions within ABC, concurrently serving as the Regional Clinical Director in the San Antonio and Dallas markets, the Senior Regional Director for DFW, and as of late 2022, her promotion to Vice President / Market Leader for our latest expansion, the Research Triangle Region of North Carolina.
Emily Doak M.Ed. BCBA LBA, Clinical Director
Hi Y'all! My name is Emily and I am overjoyed to be the Clinical Director of our very first center in North Carolina. My journey in the field of ABA started as a Special Education major at UNC Wilmington, where I had a professor encourage me to apply to Vanderbilt University for my Master's degree. To my surprise, I was accepted and moved to Nashville after finishing the year out as a sixth grade teacher. After completing my Masters in Special Education and ABA I went back to teaching K-5 for a year before taking the BIG exam. While teaching, I realized I had a passion for not only working with the individual child, but rather the entire family. After two years as an in-home BCBA, I found myself opening a new clinic in Tennessee during the pandemic, yikes. While this was a challenging time, I was incredibly blessed to be working with a team of professionals willing to mentor me clinically, and professionally. Prior to joining ABC I led a behavior analytic Fellowship Program, supporting over 200 graduate students on their journey to becoming a BCBA.
While I love training and teaching future BCBAs, being with our learners and their families is where I am the happiest. Having the opportunity to impact families in such a meaningful way aligns with my values as a BCBA. I feel energized by the work we do here at ABC and am proud to say that I am a practitioner-scientist. I am incredibly grateful to be a part of an organization dedicated to providing quality services to families and growth and development opportunities for its team, all while having FUN.
When I am not with my team and learners here at ABC, I am usually with my friends, baking, reading, traveling, or just snuggling with my pup, Lucie. After living in Nashville for two years, I will find any reason to go listen to live music. Cows, cheese, and conditional formatting are just a few of my favorite things.
Amy Bell, M.S. BCBA LBA, Senior BCBA
My name is Amy and I am happy to be here at ABC, specifically the first Senior BCBA!
I was born and raised in NY but recently moved down to North Carolina in July of 2022. So where did it all start you ask? I attended SUNY Oneonta in the state of New York and graduated with a B.A in Psychology in 2013. After graduating, I started to really get my feet wet in the world of ABA in 2014. My very first role was a teacher's assistant utilizing ABA principles at a specialized school for children that were diagnosed with developmental disabilities. At the time, I still was not sure if I wanted to take on graduate school or not. I was back and forth between wanting to become a police officer or doing something else in psychology. As I was formally going through the process of enrolling to become a cop, I decided I needed to further my education and started to become interested in children that were diagnosed with Autism. I met a BCBA for the first time working at this school and it was a wrap from there. Even though I was called upon to become a loyal police officer for New York State, something was telling me to stick with my current career. I was accepted to graduate school through Arizona state. I graduated in 2018 with a Ms.Ed in applied behavior analysis. I started to work in NYC at a therapeutic center that specializes in ABA. I was lucky enough to have a great supervisor and leadership. That is where I acquired my hours as I was on track to become a BCBA. Finally, I graduated in 2018 and became a BCBA in May of 2019. I decided to work in a school setting for my first BCBA gig. However, that was a rough road since I was overseeing 60 plus kiddos! I learned alot from that experience and I am glad I went through it. I then transitioned to a home setting where I really learned how to really "BCBA" and how effective parent training is at the forefront. I did miss the school setting, so I decided to take another leap and go back into NYC to become a BCBA at a private school. This was a great experience and taught me what I wanted out of my career. However, my partner and I made a tough decision to relocate to "slow down".
I am excited for my journey here at ABC and I hope to grow everyday into an even better clinician. ABC aligns with my overall values and I was excited to take the leap. In my free time, I enjoy the outdoors (total beach bum), hikes, sports, hanging out with my friends and family, traveling, spending time with my fiance, my new puppy Bentley, concerts, and exploring new restaurants.
Jaymie Campbell, RBT
My name is Jaymie Campbell. I'm originally from Northern California, I love everything about Fall (pumpkins, fall colors, Halloween), and I like to bike ride in my spare time. I have been an RBT since 2015 and love working in this field. My favorite part about being an RBT is teaching kids communication skills. I've worked for ABC for a year and love working for this company! I love that this company cares for both its patients as well as their staff. I'm excited to start my second year off at the Apex, North Carolina location!
Kasie Lewis, BT
Hello! My name is Kasie Lewis and I am a BT here at ABC.
I love to read and spend time with my family in my spare time. I love animals and have a big fluffy cat named Louis. I have my bachelors in Psychology from Barton College in Wilson, NC. and I hope to soon pursue my masters in Applied Behavior Analysis! I have experience with teaching kids in South Korea from ages 5 to 15. I also have taught in a preschool setting. I think ABC is an amazing company and I am so excited to learn more here and to watch others grow!
Annalisa Tritt, RBT
Hey everyone, I'm Annalisa Tritt! I recently completed my Bachelors degree from UNC Chapel Hill. A few fun facts about me are that I have been skydiving, I'm an adrenaline junkie, and reading is my favorite pastime. I am new to the field of ABA but have quickly fallen in love with it! I really enjoy working with younger learners and focusing on early intervention. In the near future I am hoping to start my masters in ABA, and start my path to becoming a BCBA! I chose ABC because the environment seems great, and staff seem to be very satisfied and love working here! Additionally, ABC has great student benefits which sounded beneficial to me since I am wanting to get my masters and become a BCBA. I'm excited to start my journey with ABC!
Madison Sauls, BAT
Hey y'all!! I'm Madison Sauls and I am a Behavior Analyst in Training (BAT) here at ABC in Apex.
I have been a North Carolina resident my entire life and currently live in Harnett County in a small town called Buies Creek. I first discovered my interest in ABA as a sophomore in college while taking a psychology class as a prerequisite for Campbell University's Physician Assistant program–which was my intended career choice at that time. I entered college with an interest in biomedical sciences (which I still love today!) and left with a love for ABA and a drive to continue into the field. I received my Bachelor's degree in May of 2020 in both Biology and Psychology and began working as an RBT providing in-home and in-clinic services. Three days after graduation, I began my Master's in ABA through Ball State University. During this two year program, I floated through multiple positions to gain experience. I worked for Harnett County Schools as a high school special education teacher before transitioning to working as the county's Behavior Support Specialist and providing behavior consultations for 14 schools. I longed for the return to the clinic setting and was thrilled to accept the position as a BAT for ABC. I am around 2 months shy of finishing my fieldwork hours and hope to test within the next several months! ABC has already shown to be such a supportive and welcoming company and I cannot wait to continue to grow professionally and build relationships with my peers!
Malory Maxwell, RBT
Hello, My name is Malory Maxwell. Who am I, you may ask? I am a compassionate, caring, fun, enthusiastic, and confident individual. I love God, and my family and truly enjoy spending time with people I treasure. Hmm, let's talk about how it all started...
It all started in the school system when I had the pleasure to become a teacher assistant in both an SED setting; students dealing with serious emotional disorders and an Alternative school setting; children dealing with autism with behavioral concerns. I was welcomed into the field of ABA in 2019 and flourished in it. When I became an RBT I was also in my fieldwork experience for Clinical Mental Health. I value both fields due to the skill sets I've cultivated in both. Currently, I have a Master's degree in Clinical Mental Health Counseling and now obtaining post-grad certification in Applied Behavior Analysis to become a BCBA in the future. Fun fact time! I Love to sing and write music with my twin sister. My reason for joining ABC was to make a difference and impact the lives of the clients I have the pleasure of servicing. I thrive off of seeing the progress that is made regarding the betterment of outcomes to increase emotional and social well being. I have the opportunity to grow with these world changers and they have an opportunity to grow with me. So, ABC here I come!!!
Tori Pruszenski, Operations Manager
Hi! I am brand new to the ABA world and I could not be more excited!!!
I have been in retail management for the last 13 years and working in the field of ABA is incredibly meaningful and personal to me. Being able to be with ABC and live out our core values in the FIRST NORTH CAROLINA CENTER is truly special and I am beyond excited.
I am honored to be leading the team at Apex to provide the highest quality of ABA services. Each and every teammate at Apex has an incredible heart and radiates positivity and light. We will cultivate the best environment for our kiddos!
In my spare time, I do a lot of yoga, hiking, and reading. My dogs are the loves of my life. I can easily be found cuddled up with the two dogs and my partner! Thank you ABC for this opportunity to impact the lives of so many!
Because resources in the autism community can be hard to find, we are thrilled to be bringing our services to a new community of people in the Raleigh area. We will continue to offer the same high quality service to each child's unique situation as we do our best to better serve the autism community in as many ways as we can. We hope that this expansion will provide families in the North Carolina autism community the opportunity to get the high quality care they deserve.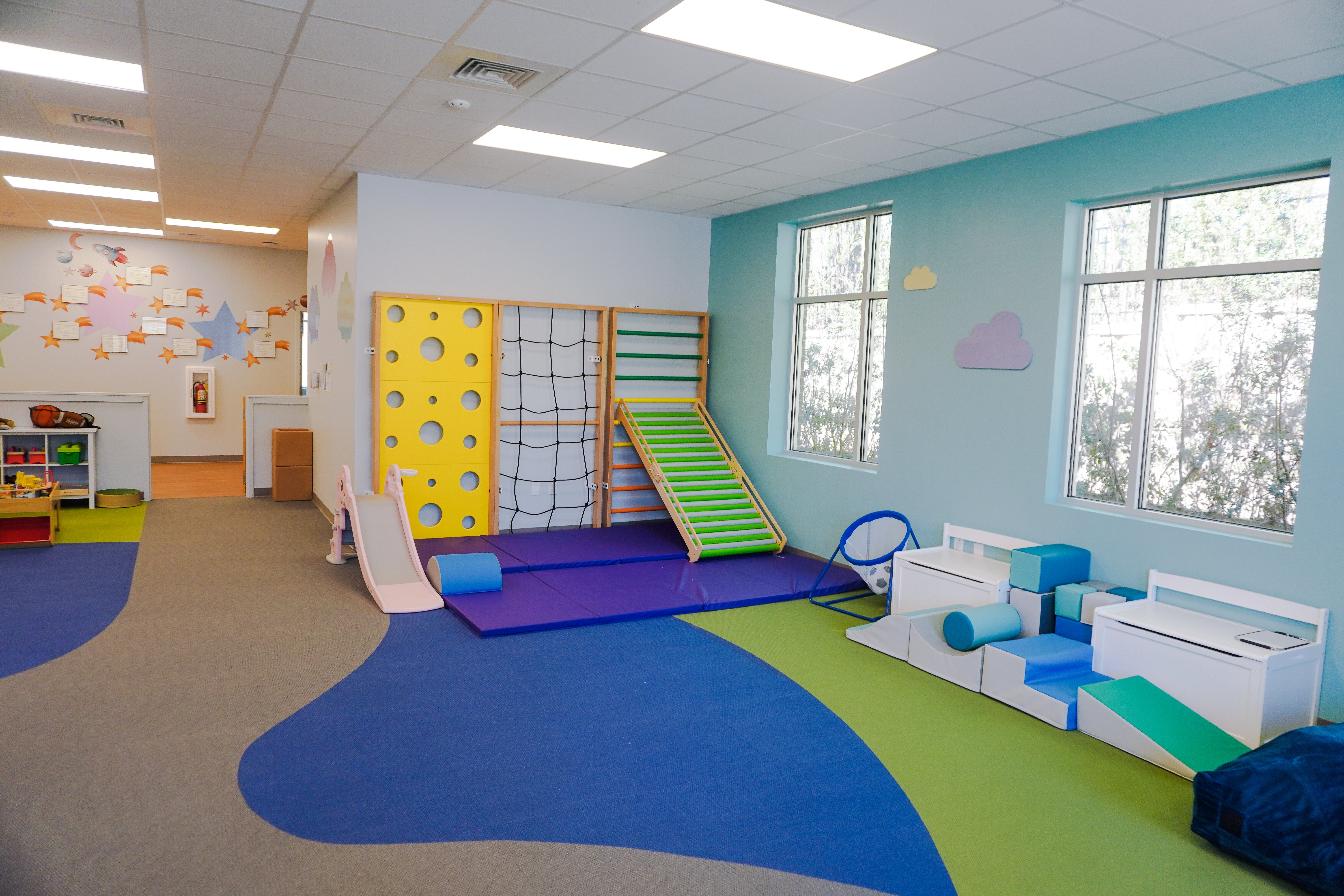 Our Apex center is located at 2090 Energy Dr Suite 2094, Apex, NC 27502. For more information on how your child can benefit from ABA therapy or to schedule a visit, please contact our Apex team.
At Action Behavior Centers, we strive to provide compassionate care for children on the autism spectrum. We believe that early Intervention can be a great foundation in building a brighter future with Applied Behavior Analysis (ABA) therapy. ABC is committed to getting your child started as soon as possible because every moment counts.