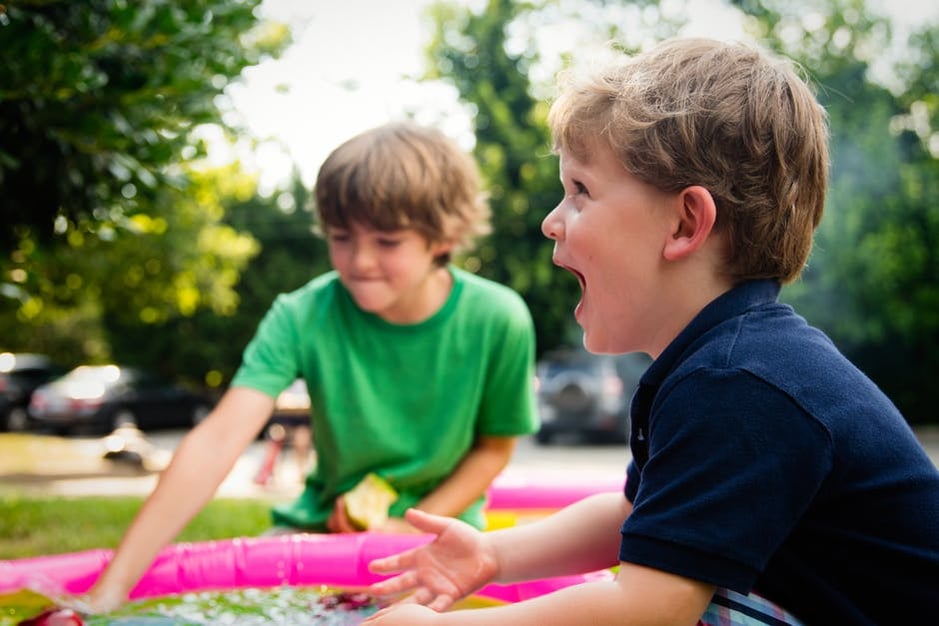 As many families in the special needs community know, it can be challenging to find public places and activities that cater to the needs of a child with autism.
Fortunately, Austin and its surrounding areas have a number of autism-friendly places for family outings.
Thinkery Children's Museum

The Thinkery Museum for children in Austin offers a number of stimulating and educational exhibits, including the Kitchen Lab, the Lights Lab, the Space 8 technology lab, and a custom-designed outdoors climber for kids to adventure though. The Thinkery hosts special 'Sensory Friendly' hours at the museum in which children with autism are invited to enjoy modified museum exhibits with less stimuli than usual. Therapists and siblings are also welcome to join.
Morgan's Wonderland
Morgan's Wonderland, just south of Austin in San Antonio, is an amusement park designed to include individuals with special needs. The park is completely wheelchair-accessible and all individuals with special needs are admitted free of charge, no questions asked. "We want Morgan's Wonderland to be a place where the common element of play creates an atmosphere of inclusion for those with and without disabilities, encouraging everyone to gain a greater understanding of one another," the website states.
Morgan's Inspiration Island
Building a new addition to the theme park, Morgan's Wonderland had its grand opening in the spring of 2017 for Morgan's Inspiration Island – the world's first disability-friendly water park. The park features five play areas with pools, jets, and water cannons, as well as a jungle-themed riverboat ride. One area is equipped with technology to condition the water to warmer temperatures for guests who are sensitive to cold, and the park also has specially-designed waterproof wheelchairs available.
Wyndham Garden Hotel
The Wyndham Garden Hotel in Austin is one of the few hotels in the world with autism-friendly accommodations for guests with autism. The hotel installed autism-friendly rooms with heightened safety features like door alarms, covers on all power outlets, drawers with safety locks, and cushions on the corners of all tables. Each room has a set of soft toys and books for children to enjoy as well. Staff members partake in autism-aware sensitivity training to make sure that families with autistic children receive the highest quality of service possible.
JumpStreet
JumpStreet, an indoor trampoline park located in Cedar Park, hosts a special needs hour on the first Saturday of every month. The park features a large foam pit, maze, bounce houses, tube slide, trampoline areas, and bull riding.
Sensory Friendly Movies
Various movie theaters in Austin, including the Alamo Drafthouse, the Regal Lakeline Cinema, and AMC Theaters, offer sensory-sensitive movie showings. In these movie screenings, the sound is turned down lower than usual and lights left on a bit brighter to accommodate individuals with sensory sensitivities. The screenings are more relaxed than usual movie showings, with guests being allowed to talk and move around the theater as needed.
Chuck E. Cheese's
On the first Sunday of every month, Chuck E. Cheese's now hosts a sensory-friendly experience for children with autism and other related disorders. In venues across the nation, including multiple ones in Austin and surrounding areas, Chuck E. Cheese's ensures the play areas have dimmed lighting, lower music, less crowding and noise, and limited appearances by Chuck E.
YMCA Swimming Lessons, Gymnastics, and Dance
The YMCA in Austin offers swimming lessons, gymnastics lessons, and dance lessons for children with special needs – SNAP Aquatics, SNAP Gymnastics, and SNAP Dance. SNAP Aquatics fosters a fun, non-competitive environment for children with special needs to learn swimming and water safety skills. The SNAP Gymnastics program teaches basic movement skills to children with Autism, Cerebral Palsy, Down Syndrome, and other disorders. SNAP Dance helps children with special needs build confidence through expressive movements.